Company
Behind The Colors
About Us
The company Color Technik was founded in 1995 Rhine Valley of St. Gallen and has had its company headquarters in Viscosepark in Widnau since 2010.
We are specialist in the manufacturing of polymer-specific colour and additive masterbatches for thermoplastic materials, colour compounds, as well as in the manufacturing of high-performance compounds.
As a Swiss family-run company, Color Technik has a modern range of machinery and laboratory at its disposal.
Our experienced team also means that we can also put a lot of emphasis on flexibility.
We manufacture our products for our customers on an individual and tailor-made basis. We have masterbatch extruders available for all batch sizes starting from 1 kg.
Upon request you can also receive a completely equipped compound starting from batch sizes of 10 kg instead of a masterbatch.
Our Customers
Our high-quality masterbatches and compound customers are manufacturers of injection-moulded parts, extrusion profiles, plates, films or other thermoplastic components.
They come from a variety of industrial sectors including medicine, automobile, as well as technical applications.
Short delivery times are wanted, also for small volumes, and an exact colour setting in accordance with the customer's definition and its exact reproducibility are required.
Our customers prefer our polymer-specific masterbatches in order not to influence the properties of the base materials.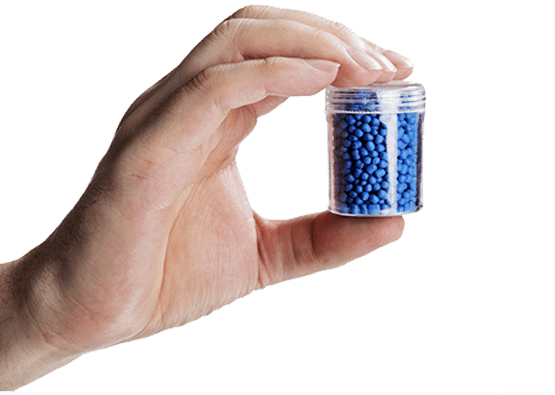 Our Strengths
Skilled through Experience!
Thanks to the many years of experience we have within our company, we are able to quickly comprehend complex situations and tell you exactly which measures are required and sensible for each of our customer's specific situations.
Speed through Flexibility!
Our team is a small and agile unit that will be there to assist in a non-bureaucratic and uncomplicated manner.
Reliability through Autonomy!
We are used to working autonomously and in a solution-oriented manner, and this means that you can relax and concentrate on your other projects. With Color Technik you have a reliable partner at your side, on whose long-term support you can rely.
Our History